Over $6.1 Million Payout to Nonprofit Executive Director
Chris Cox, a former executive director of the National Rifle Association (NRA), received a $6,183,381 payout from the NRA in tax year 2021, according to the NRA's 2021 IRS Form 990 tax filing. According to the Form 990, Schedule J, Part III:
"Chris Cox, former officer, ended his employment on June 26, 2019, and received taxable compensation of $2,437,951 as part of a litigation settlement, plus payments for his attorneys' fees made directly to his attorneys and reported on Form 1099-NEC in the amount of $3,745,430."
Also receiving total compensation of over $1 million for 2021 is NRA executive vice president, Wayne LaPierre, who received $1,143,868, according to the NRA's 2021 IRS Form 990. The NRA reports $1,008,074 as LaPierre's base compensation for the year, and $85,263 of "Other reportable compensation" that consisted of: "$24,473 group life insurance, $19,500 [from] 457(b) plan, $36,585 [from] 457(f) disbursement, and $4,705 taxable personal expenses," according to Form 990, Schedule J, Part III.
---
CharityWatch independently obtained and analyzed the NRA's audited financial statements for the fiscal year ended December 31, 2021. According to Note 15, Commitments and Contingencies, Litigation and claims:
"NRA is subject to various legal proceedings. In the opinion of management of the NRA, there are no material pending legal proceedings to which the NRA might be found liable.
"In addition, New York State Attorney General Letitia James commenced an action in New York State Supreme Court on August 6, 2020 which sought to dissolve the NRA's corporate existence and redistribute its assets. The claims for dissolution were dismissed by the court on March 2, 2022. The lawsuit also purports to sue, directly and derivatively, two current and two former officers of the NRA: Executive Vice President Wayne LaPierre, Secretary and General Counsel, John Frazer, former Treasurer Wilson H. Phillips, and former Executive Director of General Operations and Chief of Staff Joshua Powell. This matter is expected to proceed to trial at the end of 2022 or beginning of 2023."
A June 10, 2022 press release by the New York State Office of the Attorney General (NY AG) included a statement by New York Attorney General, Letitia James:
"Today, the court reaffirmed the legitimacy and viability of my office's lawsuit against the NRA for its years of fraud, abuse, and greed. For almost two years, the NRA has tried every trick in the book to avoid culpability for their actions, only to be repeatedly rejected by the courts. Our fight for transparency and accountability will continue because no organization is above the law."
The NY AG press release also stated:
"In today's decision, the court rejected the NRA's claims that Attorney General James' investigation into the organization's self-dealing, abuse, and unlawful conduct were an unconstitutional, politically-motivated 'witch hunt.' Instead, the court maintained that Attorney General James' claims against the organization's wrongdoing are serious and viable, and are well within her office's jurisdiction to investigate."
As previously reported by CharityWatch, the NY AG published a press release on August 6, 2020 describing certain current and former executives of the NRA as having allegedly "overrode and evaded internal controls to allow themselves, their families, favored board members, employees, and vendors to benefit through reimbursed expenses, related party transactions, excess compensation, side deals, and waste of charitable assets without regard to the NRA's best interests." Some examples asserted in the 164-page complaint and noted in the press release include:
· Wayne LaPierre (Executive Vice President), without board approval, secured a post-employment contract for himself with the NRA that is currently valued at more than $17 million.
· LaPierre allegedly spent more than $3.6 million on unwarranted travel consultants, including for the booking of luxury black car services, in the last two years alone.
· LaPierre received more than $1.2 million in expense reimbursements in just a four-year period for expenditures that included gifts for favored friends and vendors; travel expenses for himself and his family; and membership fees at golf clubs, hotels, and other member clubs.
· Wilson Phillips (former Treasurer & CFO), just before his retirement in 2018, obtained a contract for himself worth $1.8 million to purportedly provide monthly consulting services to the incoming treasurer, even though the current treasurer knew nothing about the contract and confirmed Phillips never consulted for him.
· Phillips set up a deal worth more than $1 million that benefited his girlfriend while failing to disclose the personal relationship on his conflict of interest disclosure forms.
· Joshua Powell (former Chief of Staff & Executive Director of General Operations) received "sudden and substantial salary increases almost immediately after starting his position." After a little over two years, his salary "more than tripled from the original $250,000 to $800,000, despite numerous complaints of abusive behavior and evidence of illegal conduct and inappropriate spending," according to the press release.
· John Frazer (Corporate Secretary & General Counsel) repeatedly failed to ensure that related party transactions were being addressed by NRA officers and directors and failed to enforce compliance with the NRA's conflict of interest policy.
"The NRA's influence has been so powerful that the organization went unchecked for decades while top executives funneled millions into their own pockets," said the NY AG in the August 2020 press release announcing the filing of the lawsuit seeking to dissolve the NRA. On the same day, the Attorney General for the District of Columbia announced a lawsuit against both the NRA and NRA Foundation alleging the misuse of charitable funds to support wasteful spending by the NRA and its executives.
---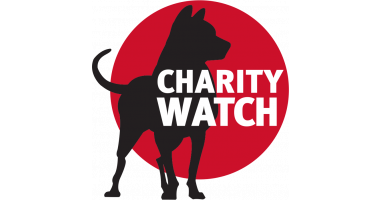 In our May 27, 2022 article, CharityWatch reported the results of our analysis of the NRA and NRA Foundation's fiscal 2020 IRS Forms 990 and audited financial statements, assigning both entities "?" ratings for the year in light of the NRA's January 2021 Chapter 11 bankruptcy protection filing, and due to our concerns that the organizations' governance practices may impact the reliability of the financial reporting.
Among our concerns were an extensive list of excess benefit transactions disclosed in the NRA's 2020 and 2019 Form 990 tax filings, a cumulative pension liability exceeding $36 million that contributed to the NRA's $11.5 million deficit in net assets without donor restrictions, and pending legal actions, including the pending lawsuit filed against the NRA by the New York Attorney General.
CharityWatch's most current ratings for the NRA and NRA Foundation can be found on each organization's profile page on charitywatch.org.
---
Other Legal Matters
According to the NRA's audited financial statements for the fiscal year ended December 31, 2021, Note 15, Commitments and Contingencies, Litigation and claims:
"During 2020, the NRA was involved in an arbitration arising from a contractual dispute with a former executive. The matter was settled in August 2021.
"During 2021 and 2022, the NRA was involved in ongoing litigation with its former advertising agency, Ackerman McQueen, Inc. The matter was settled in March 2022."
The dispute between the NRA and the advertising agency "began in 2019 when the NRA accused Ackerman McQueen of over-charging, falsifying invoices and misleading its senior executives about the performance of NRA TV," according to a March 3, 2022 Bloomberg article. "As the internal disputes intensified, the organization accused Ackerman McQueen of conspiring with the NRA's former president, Oliver North, and former chief lobbyist, Chris Cox, in a failed coup against the NRA's longtime leader, Wayne LaPierre. Ackerman McQueen has denied wrongdoing in its dealings with the NRA and filed counter-claims," Bloomberg reported.
---