What Is Catholic Relief Services Doing To Help Ukrainians?
CharityWatch is becoming increasingly concerned that some charities are getting in on the fundraising opportunity created by the conflict in Ukraine without a clear idea of how they will spend the donations they receive on relief efforts. This is a problem for two primary reasons:
1) Donors who respond to solicitations for donations to provide aid in a humanitarian crisis most often want their donations to be used to ease suffering now, not for some unknown purpose at some future date.
2) Charities that are unclear about how they can help, or that have no experience providing aid in Ukraine or in conflict zones in general, may be siphoning resources away from organizations that are actively providing boots-on-the-ground humanitarian assistance to suffering people right now.
CharityWatch reached out to several Top-Rated organizations soliciting donations for Ukrainian relief efforts with hard-hitting questions about the amount of donations they have collected so far and how they are using them. We reached out to Catholic Relief Services. The charity responded on Monday, March 7th, 2022. This is what we found:
Q: How much has Catholic Relief Services raised so far?
A. "As of 8am this morning, March 7th [2022], we have raised $10 million in online revenue. In addition, we anticipate more will be received via the mail in the coming days."
Q. Does Catholic Relief Services have a dollar target for the amount of donations it plans to raise to provide aid related to the conflict in Ukraine? If so, will it stop fundraising for this conflict once it has reached this target?
A. "Given the level of destruction already in Ukraine and the 1M+ Ukrainians [who] have already fled into neighboring countries with more expected, we have not set a limit/target yet."
Q. What aid is your organization already actively providing in the region related to this conflict?
A. "While we don't have precise numbers to share yet, here is a summary of the assistance we are providing.
With CRS and our local Caritas partners, we are [providing] assistance to displaced families within Ukraine, as well as refugees in Poland, Moldova and Romania, with food, collective shelter and psychological support. We are scaling up all of these operations and also preparing to begin large cash distribution programs for refugees in Poland and Moldova."
Q. Does Catholic Relief Services have plans to expand upon the humanitarian aid it is already providing?
A. "CRS has a growing contingent of staff working and arriving in Poland and Moldova, including staff from our Europe/Middle East region, our emergency department, global finance, and human resources. To date, CRS staff in Moldova and Poland are focusing on response leadership, cash, shelter, child protection, safeguarding, finance and logistics/procurement. We are providing remote support to our partners in Ukraine. It is likely our assistance will expand beyond this, but we don't have precise details at this time."
Q. If at some future date Catholic Relief Services has completed its operations related to providing aid in this conflict and still has funds left over that people donated specifically for this purpose, what is your organization's policy or plans for how such funds will be used?
A. "Our policy is to strive to honor donor intent, while operating [as] efficiently and effectively as possible. Given the scope and scale of this crisis, we fully expect the needs will continue long into the foreseeable future, and CRS is committed to helping Ukrainians with long term needs in Ukraine and surrounding countries. The protracted nature of the crisis like this one requires a continued response beyond the initial days and weeks, and as we have in other humanitarian emergencies, we will have a response that addresses the needs of refugees and displaced people for months, even years, to come."
Q. Can you provide any information about how much money Catholic Relief Services has spent so far providing aid related to this conflict?
A. Catholic Relief Services did not answer this question.


Why Is Catholic Relief Services Top-Rated by CharityWatch?


CharityWatch analyzed the consolidated audited financial statements and Pro Forma IRS tax Form 990 for Catholic Relief Services. As part of this process, we segregated the cash donations and expenses the charity received and spent from the non-cash (in-kind) donations of goods and services it received and distributed so that we can give donors a clearer picture of how efficiently it used its cash donations. In addition, we excluded from the charity's program spending any cash it spent on joint costs [FASB ASC 958-720; formerly AICPA SOP 98-2] related to educational campaigns that included fundraising appeals. To compute the fundraising efficiency with which the charity raised public donations, we excluded any grants or other revenue it received from federal, state, or local governments in the U.S.
Rating: A+
Program %: 91%
Cost to Raise Each $100 of Cash Support: $10
CharityWatch began rating Catholic Relief Services beginning with its fiscal year 2003. Since that time, Catholic Relief Services has consistently received ratings from CharityWatch that fall into the A-range on our "A+ to F" rating scale. CharityWatch reached out to Catholic Relief Services on February 10, 2022 to request a copy of its consolidated audited financial statements for its fiscal year-ended 9/30/2021, and will update its rating based on more current financial information once its audit is complete and this document becomes available.
Transparency: Catholic Relief Services meets CharityWatch's benchmarks for Transparency. It posts a copy of its most current audited financial statements on its website, and has responded to our questions about its financial reporting (if any) necessary for CharityWatch to complete a meaningful analysis.
Governance: CharityWatch reviewed the Pro Forma IRS Form 990 for Catholic Relief Services to see if it reports having certain policies in place (Conflict of Interest, Whistleblower, Document Retention) and a sufficiently independent board of directors. We also reviewed the consolidated audited financial statements of Catholic Relief Services to determine if any governance issues were identified by the charity's auditors that were required to be reported under Generally Accepted Accounting Principles (GAAP). Catholic Relief Services meets CharityWatch's governance benchmarks.
See CharityWatch's complete profile of Catholic Relief Services.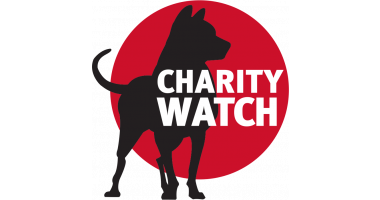 Consider making a donation to CharityWatch to support our in-depth research and analysis.