Crisis in Sudan: CharityWatch Top-Rated Charities Providing Aid & Assistance in Sudan
CharityWatch announces a list of legitimate, efficient, and accountable charities involved in efforts to aid and assist the people of Sudan amid the continuing crisis.

The armed hostilities that erupted between Sudanese Armed Forces (SAF) and the paramilitary Rapid Support Forces (RSF) in April 2023 has intensified the humanitarian crisis in the African nation of Sudan in recent days. The fighting has been raging for six months. The ongoing conflict has taken a massive toll on Sudan's civilian population. It is estimated that more than 5 million people have been displaced. The millions that could not or refused to leave the city of Khartoum are facing food, water, and electricity rations.

Both the SAF and the RSF face accusations of committing atrocious acts of violence against Sudan's civilians, which include random detentions and vicious killings. Aid agencies estimate that more than 24 million Sudanese are in immediate need of humanitarian aid.
The people of Sudan need immediate aid and relief.
Unscrupulous charities will sometimes use disasters as a money grab to raise funds for unrelated causes. CharityWatch does not add just any charity to our disaster alerts. We sort through the marketing fluff of charities to find out what specific aid is being provided to victims before adding an organization to our list. This list will be updated as new information becomes available.
The charities listed below are Top-Rated by CharityWatch for spending at least 75% of their cash budgets on programs; for maintaining fundraising efficiency of $25 or less to raise each $100 in cash donations; and for meeting CharityWatch's governance & transparency benchmarks.
ATTENTION: The charities listed in this alert were Top-Rated by CharityWatch at the time of its publication. CharityWatch updates our ratings throughout the year. To see if a particular charity is currently Top-Rated, please click on its name, below.




CARE USA is currently focused on the states of South Darfur and South Kordofan, where they are assisting conflict-affected communities to increase agricultural production. They are working to improve access to scarce resources, including water and financial funding. CARE reports that in South Darfur, over a quarter of a million people have benefited from their food security project for internally displaced people.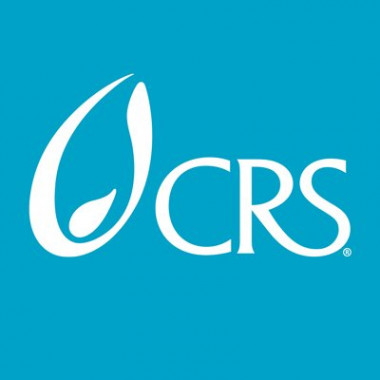 Catholic Relief Services is addressing urgent and longer-term needs. Catholic Relief Services' focus is supporting the most vulnerable, conflict-affected communities, and internally displaced families in the city of Khartoum. They are working with local and international partners to implement programming in some of Sudan's most hard-to-reach areas across the five Darfur States, with plans to expand to eastern Sudan in the future.


Doctors Without Borders USA (Medecins Sans Frontieres), works in 11 of Sudan's 18 states, running a range of activities including primary and secondary health care, mobile clinics, outpatient and inpatient nutrition activities, reproductive and mental health care, vaccination campaigns, health promotion, and water and sanitation support. Since the conflict began in April 2023, Doctors Without Borders USA has made donations of medical supplies, fuel, oxygen, water tanks, and other critical needs to hospitals and other health facilities throughout the country. They are continuing to adapt and scale up their emergency response in accessible areas to address the most acute humanitarian and medical needs.




International Rescue Committee is providing an integrated health, nutrition and water, sanitation, and hygiene (WASH) program. It is also providing child protection services and comprehensive women and girls' protection and empowerment services, including for gender-based violence (GBV) survivors.



Medical Teams International has been caring for thousands of people seeking refuge at 3 camps in Sudan since 2021 alongside their trusted partner organization, ZOA. After the outbreak of civil war in 2023, they expanded their work to care for the millions of people leaving conflict-affected areas. They are working to make health care more accessible to the people in Sudan.




Project HOPE is working in conjunction with the Sudanese American Physicians Association (SAPA) and has successfully delivered two World Health Organization (WHO) Interagency Emergency Health Kits (IEHKS) to Al-Nau Hospital in Omdurman. Project HOPE continues to secure funding and additional supplies, and is continuing to coordinate with local and international agencies to find other potential avenues to support the humanitarian needs in Sudan.



Save the Children is serving the needs of vulnerable unaccompanied and separated children, and other children affected by the Sudan conflict, including family tracing, reunification, and psychosocial support.




United States Fund for UNICEF is committed to providing vital support and services to vulnerable children and families in Sudan and those who have fled to neighboring countries. UNICEF's top priorities include ensuring safe passage and protection for children, maintaining access to health care and other critical services, and responding to new humanitarian needs, including emergency education supplies and psychosocial support.




World Vision has reached more than 1.5 million people over the past year—most of them women and children—with life-saving aid, including food; access to clean water; child protection, health and nutrition, and sanitation and hygiene programs. They are currently prioritizing food distribution in stable areas of Sudan.




Zakat Foundation of America is working to strengthen Sudan's medical infrastructure, supply medicine, facilitate the professional training of physicians, and provide emergency care.


Donors Beware
Scammers will exploit your feelings of empathy and compassion during times of crisis as a means of siphoning donations away from legitimate charities and into their own pockets. Read CharityWatch's advice for avoiding charity frauds and scams:
5 Tips For Avoiding Charity Frauds & Scams
10 Tips For Giving In a Crisis
How "Psychic Numbing" Stops Us From Giving
Crowdfunding: The Wild West of Charitable Giving

ATTENTION: The charities listed in this alert were Top-Rated by CharityWatch at the time of its publication. CharityWatch updates our ratings throughout the year. To see if a particular charity is currently Top-Rated, please click on its name, below.